Principal: Michelle Merseal – ES Secretary: Rhonda Black – MS Secretary: Missy Dumke
ES/MS – Counselor: Brooke Pyatt
Elementary Building:  Hwy Y Building 3, Viburnum, MO 65566 | phone: (573) 244-5521 | fax: (573) 244-5560
Middle School Building:  49 HWY, Viburnum, MO 65566 | phone: (573) 244-5521 | fax: (573) 244-5560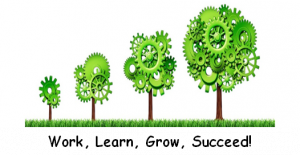 Our school is in the Iron County C-4 School District, located in the small town of Viburnum, MO. Our rural community is nestled in the Mark Twain National Forest at the northwest corner of Iron County, but we serve children residing in Crawford and Dent Counties as well.
Our people make the school a great place for children to learn and grow. The hallways are staffed with professional people who have the desire to see every child achieve their full potential as a person and as a student. The small-town, small-school setting provides many benefits for the students we serve. This is demonstrated throughout our school in the relationships our staff forms with their students and with their students' parents. Although we are located in a rural area, our students have exposure to other cultures, through several field trips we offer, as well as through avenues provided through technology. Each of our classrooms are equipped with SmartTech interactive screens and all have access to the internet. In our upper elementary, the classrooms are technologically enhanced with each student having access to their own computer station.
Through years of providing children an excellent educational foundation, Viburnum Elementary has built the reputation as being a quality institution of learning. We are proud of this heritage, and committed to maintaining this excellence into the future.